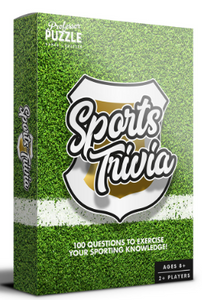 Mini Sports Trivia - US Content
Do you know which sport is played with stones and brooms? Or what the abbreviation MMA stands for?
Huddle up sports fans and go head-to-head to see who's champion of the world … (of sport)! Covering a wide range of sports from golf to football, cycling to hockey, and basketball to boxing, these 100 questions will reveal who can claim the pinnacle of bragging rights and be named the ultimate sports trivia genius!
---
We Also Recommend
---